Service
Mississippi Truck & Trailer Repair, Inc. was established in 1980 and has evolved from a 2-man operation into a workforce of over 30 people. Our team operates three shifts and are available 24 hours a day/7 days a week. Our team provides service to most of the major carriers in our area. Our services have grown to include a complete truck & trailer repair shop, full line collision body shop, powder coating, tire repair shop, engine diagnostic systems, and 7day - 24 hour road service. We also offer sales & service for Sure-Trac brand of enclosed equipment trailers.
We pride ourselves on Integrity and earning your trust. We're your one-stop shop for all your automotive and truck needs.
100 Mile Service Area & Tow Services Available
Actually Staffed 24hrs
From small vehicles to large trucks, trailers, tires, WeatherTech and, light truck accessories, Mississippi Truck and Trailer is watching out for you.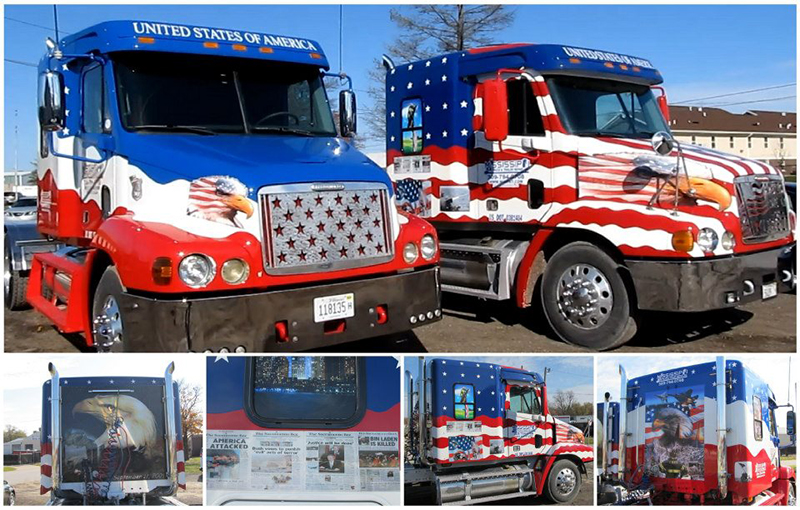 AUTOBODY REPAIR & PAINTING
Full-Line Collision Autobady Repair Center
80 Foot PaintAnd Sandblast Booths For Oversized Equipment.
Bodywork For Large Trucks, Buses, & RV's
Collision Repairs (Personal 4 Commercial Venicles)
Classic Vehicle Restoration
Powder Coatlng (9' X 4.5' Both)
---
Light Truck & Automotive Accessories
We have very competitive pricing on many popular brands including:
WeatherTech
BAW
DEEZEE
AIRRAID
Curt
Bully Dog
Lund
K&N
And many more. Let us know what you're looking for and we'll help you out.
REPAIR SERVICES
24/7 Road Service with Iully equipped service vans with starting units, air compressor welding units & torcn sets.
Preventive Maintenance
Emergency Maintenance
Fleet Maintenance (Light vehicles to Semi's)
Transmission Repair, Rearend
Clutch/PTO. Hydraulics & Driveline
Complete Truck & Trailer Refurbishment
Suspension, Axles, Brakes
Landing GearAssemblies
Spring Repairs
Lights & Electrical Systems
Air Leaks & System Repairs
Laser Alignment System For Trallers
Floors, Roof Swing/Roll-Up Doors
Aluminum & Steel Welding
Custom Fabrication
Tandem Repair
TRAILER SALES
We are me only authorized Sure-Trac dealer in the Quad Cities. We offer a full inventory of Dump, Enclosed, Landscape, Utility and Equipment trailers.
See our current inventory at:
www.qctrailers.com
---
TIRE SERVICES
Semi Trucks to Passenger Cars
BridgestonelFlreslone & Goodyear National Accounts
State of the Art equipment
24 Hour Road Service
Reliable Recap supplier
Float and Personal Discounts "Available based on volume"
Passenger vehicle alignments